11.28.20From the Coach's Guide to Teaching: Sefu Bernard on Training Core Principles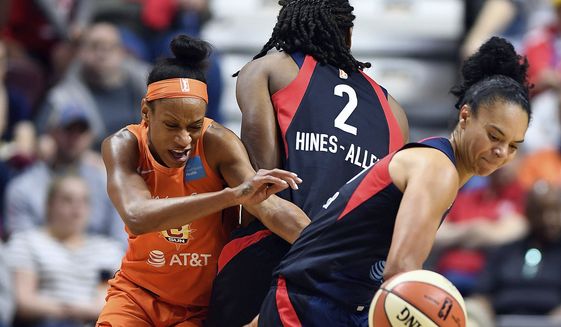 My new book The Coach's Guide to Teaching comes out this month. In it I talk about how to address the teaching challenges coaches face. Most examples come primarily from soccer, the game I know best, so I asked top coaches in other sports to write side bars with their own insights to make the book more accessible to a wider range of coaches. I'm humbled by the group of coaches who contributed and thought I'd share an example. This one is from Sefu Bernard, Director of Player Development for the WNBA's Washington Mystics. He describes the connection between global principles, which are often developed through game-based activities, and players' ability to make tactical adjustments, usually taught through tactical activities.

As coaches, we often don't spend enough time thinking about how to design the training environment over an extended period of time (e.g. over a two-, four- or six-week period)—especially in youth sport. We tend to be day-to-day. We finish a practice, or a game, and ask, "What are we going to do tomorrow?" If we struggled with our defense we say, "We've got to work on our player-to-player defense." Then we practice it once and check the box. This is teaching to the test. It's reactive. And it lacks a long-term view that builds the competencies we want most in our athletes.
At the professional level, the game becomes so tactical. You're dealing with the highest level of athlete and the highest level of coaching acumen—both have the capacity to make in-game and game-to-game adjustments. That's a lot to prepare for.
At the same time, I think it's important to differentiate between global principles, applied and applicable throughout every game in the season, and tactics, which are game-to-game adjustments.
Ball screens are the bone marrow of modern-day basketball. They're one of the most frequent interactions in today's game. The game is all about finding, using, creating and sharing advantages. Ball screens are an easy way to create an advantage. There are numerous types of ball screens and even more ways teams can get into them to trigger an advantage.
For us, we know that every team is going to run some kind of ball screen action—either to provoke poor decision-making and a breakdown in the defense or to exploit a matchup. We need to be able to defend this action; yet, even with our best scouting efforts, we can't account for every possibility.

Before you get lost in the chess match, your players have to understand some global principles for preventing and neutralizing an opponent's use of this scheme. We need to learn deeply the fundamentals of defending and reacting to a ball screen. For instance, being able to guard the ball at an arm's length away or closer, being able to influence the direction of the ball handler, being hard to screen (i.e. avoidance), communicating and reacting to verbal cues from a teammate (e.g. direction of screen, going over or under, possibly switching, etc.). These are foundational skills and decisions that must be developed regardless of the type of ball screen and tactics an opponent employs to get into it.
If you can develop a player who's a great on-ball defender and unscreenable, you don't need as many tactical adjustments. So, for us, I'm continually asking and observing. How much time are we spending on things like on-ball defense? When and how often do we come back and revisit? Are we planning for this in advance or reacting to a feeling and the emotions of the moment? Things get sloppy over a season. Forgetting happens. How do we plan for it such that the busyness of the season doesn't make us ignore what's most important?

One season, I started jotting down what I called "problem statements"—soundbites that we as a staff were saying: "We're not good at this"; "She's not doing that"; "We need to improve our IQ with X." I took all those phrases and presented them to the coaching staff in our off-season.
I shared with them that I'd written down the things we say that hurt us most regardless of opponent. We then had the hard conversation of unpacking those comments and revealing the overarching gaps and themes. We were then better positioned to anchor what we did going forward around these issues. We could better prioritize and plan ahead to spend time on the things that mattered most, and also assess how we were doing toward moving the needle and improving.
Being sound on a small subset of universal principles—and the perception,
communication and decision-making that fuels it—will reduce the amount of tactical in-game and game-to-game adjustments that a team needs to make.